In the first part of this series, we provided a quick glance at the top facts derived from MassBioEd's extensive 2019 Massachusetts Life Science Employment Outlook. Before we go further into what appears to be a grim outlook, let's take a step back to think about the bigger picture. The talent shortage is happening, in part, because the life sciences industry is growing so quickly.  Growth in the life science industry means more lives saved, healthier people, longer lives.  And even better news–Massachusetts is at the helm.
CBRE's US Life Sciences Clusters Report states that Boston-Cambridge is the leading life science market in the nation.  MassBio's Life Science Industry Snapshot offers a few other bragging points:
Four of the top five NIH funded hospitals are here in Massachusetts.
$4.8B in venture capital investments were made in Massachusetts life science in 2018 (an increase by five-fold since 2009).
18 life science IPOs in 2018 were headquartered in Massachusetts.
Massachusetts researchers are currently researching or developing products for over 400 medical indications.
The digital revolution has propelled the industry even further over the last two decades. With the introduction of new modalities, the industry is on pace to continue its rapid growth here in Massachusetts and across the U.S….unless there aren't enough workers.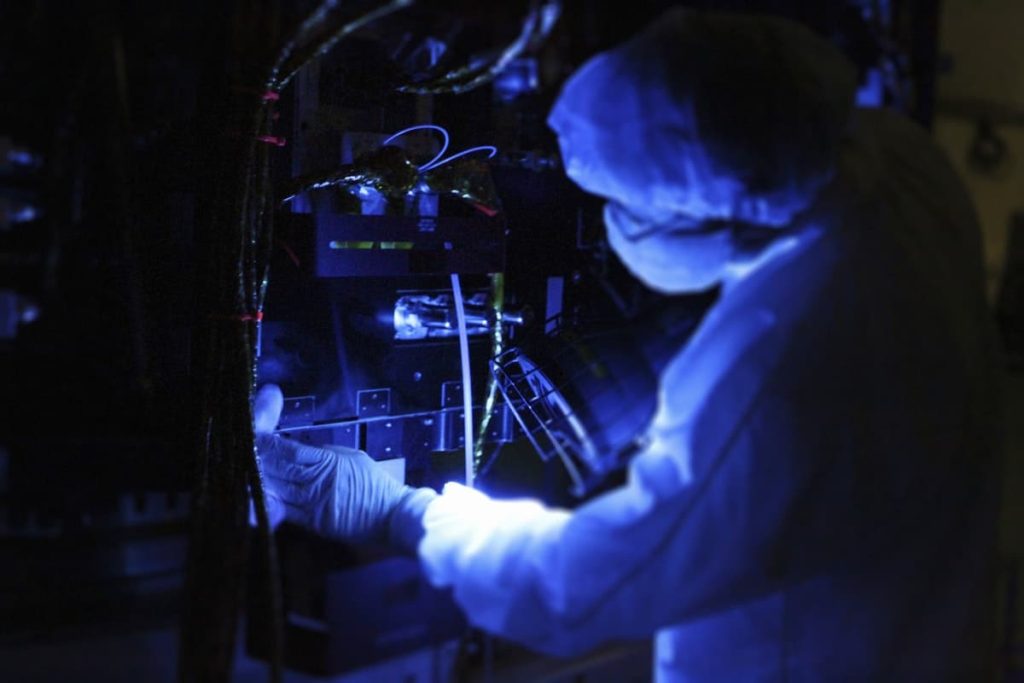 The Bad News
If the talent shortage continues, then that rapid pace of discovering cures and sending therapies to market will surely slow down.
The authors of the MA Life Sciences Report offer the following warning:
"In short, there is no end in sight to the talent shortage when only traditional means of preparing tomorrow's workforce are utilized. The future of this industry depends on a robust pipeline of talented and passionate people to make the next generation of scientific discoveries and technical breakthroughs."
The Action Steps
The report does not end there. The authors provide clear action steps to help remedy the issue. The following recommendations were made:
Strengthening partnerships between industry and academia to help bridge the gap between what students learn and what employers are seeking.
Generating more awareness around the industry early on in students' academic careers.
Creating more opportunities in industry exploration for college students studying a science-related field.
Providing more support to pre-and postdoctoral students, who often struggle transitioning between academia and industry.
Offering more professional development opportunities to existing employees.
Strengthening workers' soft skills, which do not always come naturally to scientists.
Implementing different types of training methods that cater to non-traditional workers.
Also, just a note that while not identified under the list of recommendations the report does also say that we must continue to support immigration so that foreign-born workers can grow the workforce.
The report makes it clear that there is a real need to create more awareness around the industry at all levels. In The Boston Globe's coverage of the report, Jonathan Saltzman hones in on the lack of exposure at the high school level. There is also a glaring need to pursue non-traditional training and development methods, a topic that was recently explored in depth by Biospace. The article offers an extensive list of ways for life science workers to enhance their professional development.
For an industry that is making such strides in technology, it's being lagging in workforce development. The Baker Administration is addressing these concerns in its latest economic development plan. The plan focuses on workforce development and calls for steps to build on the growth in several sectors including life sciences and healthcare. Organizations like MassBioEd and Science Club for Girls are also working hard to be part of the solution.  Still, there is more to be done.
In the final section, we'll wrap up by providing our commentary on the report and the outlook.