Nail the toughest interview questions with our FREE download
*By submitting your information you agree to receive information from Sci.bio.
With all the competition, it's hard to find a job. That's why we are here.
Why Choose Us
We understand the stress involved in looking for a job in the highly competitive pharma and biotech industries. Although we can't always find your dream job, transparency is important to us and we strive to provide as much insight and assistance as we can.
Our honest feedback and suggestions are intended to help you succeeded and increase your chances of getting hired. These suggestions come from our years of experience in the industry and are for your benefit. We only present the top candidates to our clients and we want to help you be on that list.
By opting into our database, you can be among the first to know when new opportunities that fit your talents are listed.
What We Do
At Sci.bio we're committed to matching the best talent with our clients' job openings. We work to fill temporary openings, long-term positions, and executive roles. For our candidates, we strive to provide constructive feedback to help you hone your job search skills and increase your chances of being hired.
We act as a go-between with you and the client. In the event an interview is requested, we'll schedule that on your behalf. We may offer suggestions for appropriate attire or other interview tips.Should a job offer be made, we'll contact you to discuss the details and assist in coordinating your start date and other details.
By being transparent and honest with you, we're able to increases everyone's success and match candidates and positions more effectively.
How To Get Started
Getting started on finding your next opportunity in the pharmaceutical and biotech industry is easy. Check out our job search and sign up for our database to get notified of new opportunities as they become available.
Our recruiting team will be in touch to gather more information from you and set up an initial meeting. Should a client be interested in interviewing you, we'll reach out to you and schedule the interview on your behalf. We may also offer suggestions for impressing the interview team such as appropriate clothing.
You're welcome to contact us with any questions or concerns. Our recruiting team has a deep understanding of the life sciences industry.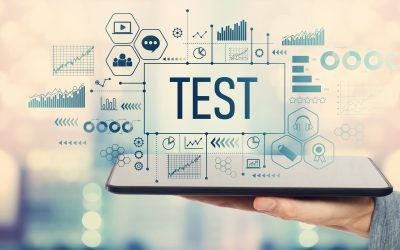 In the ultra-competitive life sciences industry, there is a lot of pressure to avoid making a bad hire. A bad hire is a costly mistake that can slow down the research and damage the ever-important team dynamics. A bad hire also means a missed opportunity with the...
Sci.bio Recruiting is Boston based  and specializes in recruitment for Biotechnology, Pharmaceuticals, & Life Sciences companies nationwide
Phone: 1-617-500-6690
222 Weymouth St Suite 2
Rockland, MA 02370