It can be hard to find, hire, and retain the right person. A partnership with Sci.bio can help.
We offer flexible, value-oriented recruiting with three levels of service so you only pay for what you need. Virtual, scalable, and no long-term contracts.
Ready to hire the best talent?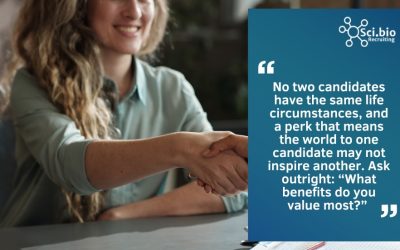 Author: Gabrielle Bauer, Natalie Zimmerman To attract the best, your offer has to speak to them. You've found The One...
read more
Get the Latest Life Science Recruiting News