There are lots of reasons for taking time off ranging from personal illness to raising children to being fired. Taking more than a year off can often work against you when trying to re-enter the workforce. If you've been out of work for a while you may be surprised to find how much the marketplace has changed and that you need to get re-acclimated.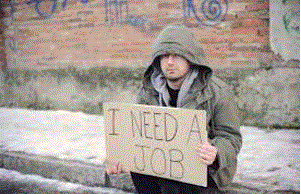 In some cases, job seekers will find that they need to completely reinvent themselves to find a satisfying position. And unless you are a high demand field like clinical operations, regulatory affairs or  in-vivo toxicology you'll need to establish  thoughtful strategy and tap into a  network of employed connections and probably re-spin yourself to explain your time off.
Here are some specific ideas that can help you in re-launching your career in the life science industry.
1) Reflect and Research
Spend some time to do a little soul-searching. Ask some deep questions about what you want out of your career.  There are a couple of decent websites on the subject. Here is one called answer 6 Questions to Reveal Your Life Purpose.Don't just go head first into what you did before unless you are confident that is what you want to do now. This is your chance to try something else and hit the reset button. Re-engage the research skills you gained in college to see what else is out there for you.  It is easy to fall back on the security of doing things you already know. Assess where and which skills you need to build upon. Develop a plan for your personal development. Ask for feedback from friends and colleagues to help you gain a better "sense of self." Treat your reentry it like a job and dedicate a certain number of hours per week where you will do only this.
Look for company and pharmaceuticals and biopharma industry blogs and news sites and read daily to get reacquainted with what is going on. Start by making yourself your first research topic. Dig a little deeper to understand your strengths and weaknesses.In addition, research the field in which you want to work, the companies you want to work for and the position you want to hold. Keep your mind open about what you want to do, especially if you're making a midlife career change.  Once you've locked onto a track or role of focus, pursue with persistence though not with complete tunnel vision. Have a realistic fallback just in case your primary position proves too elusive.
2) Network Like a Pro:
Online and Phone Networking Networking is the first and most logical step when recasting yourself. Dozens of books have been written on the subject and I'd recommend reading a couple just so you can get into the right mindset. . Most of us are natural net-workers and there are some strategies that make it easier:
Here are a couple of decent books that I have recommended in the past:
Make a list of individuals who may be able to offer you advice network. Discuss in person when you can, buy them coffee for instance and thank them for their time, follow up but don't be a pest.
Volunteering can be a great way to meet new people if you have the time for it. The time to do this well in advance of when you'd like to get back to work. Don't JUST volunteer to meet people. Do it for a cause that means something for you but also  with the intention of meeting people.
Individuals who are in roles that you aspire to be in should be key networking prospects.
Seek their advice about how to re-brand yourself, and ask them for new introductions . They may suggest people or companies that are hiring or new skills that may help you along..
As you reach out to people, ask them about themselves, don't just focus on your needs have a real conversation. You may be in a position to perhaps offer something to the individual in a quid-pro-quo manner. Subtly  remind them of the skills and experience you have to offer. Social media can be a boost but don't rely solely on it; try to connect with people with whom you might not have previously interacted.You should break out of your comfort zone and go beyond sending emails to old friends.  Spread the word about what kind of job you're seeking. Take a chance in meeting new people. They may not respond or they may even respond negatively but you have nothing to lose.
3) Attend Professional Events
Spend some time and money and go to attend professional events within your field. Nature has an active scientific meetings calendar. Cell does as well. AAAS, ACS and BIO all have scientific meetings that are well worth attending to meet some new people and establish new connections.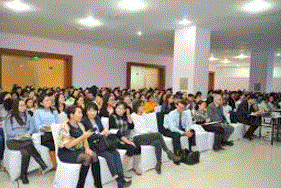 Clinical and regulatory meetings are often therapeutically focused for instance ASCO for oncology and AAN for neurology where a wide range of clinical professionals congregate to discuss latest clinical advancements and new clinical  programs .  There are professional meetings in departmental disciplines like Regulatory(RAPS), Clinical DIA and AAPS  and SOCRA and manufacturing ISPE and PDA.
You only need to attend a couple of these events but the more, the better.and a quick web search with keyword usually points you in the right direction. Yes they will cost you money but it is worth it if you use these conferences and meetings correctly. Research and create a hit list of people you want to go to and visit as many talks posters and vendors a you can. Not only will you meet people but you will get reacquainted with anything you've missed and you will get new ideas about careers you hadn't even thought of.  Put a lot of effort into these meetings they can pay off handsomely.
4) Build a Winning Attitude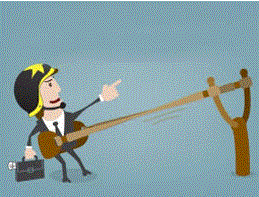 Building and maintaining a winning, positive attitude when job seeking is easier said than done. Every action you take is affected by your psychology so you can shape them to be what you want.  Your attitude and behavior are inextricably linked and you have full control of them.
 A great attitude can make you stand out for the right reasons. Using daily affirmations and displaying positive mantras will build a subconscious attitude aimed at success.  This attitude will be evident even before the first word is spoken at a networking event or in an interview and it will absolutely give you an edge.  To take this a step further,when networking for instance,   think about how you can solve a problem or how you can  things easier for your colleague.  Develop the kind of strategic thinking you need to step into the job you want. Emulate the activity and behavior of others who are in the job you are looking to land.
Refrain from criticizing others or becoming resentful when employers don't get back to you. Rise above the negativity and keep plugging away, it's often a game of timing and numbers.
5) Develop Yourself
Some professions require a good degree of professional development every year to maintain your status. When embarking on a new role or after an employment gap, you'll need to prove that your skill set is relevant and  that you capable of "jumping back in."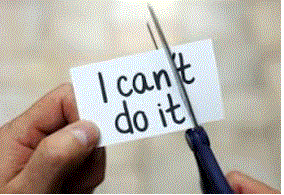 Make sure you're up-to-date with what's happening in your field.  In addition to reading professional journals and  attending industry events, conferences, keep  in mind that there is a lot of free information that is highly leveragable in the form of Blogs, Webinars and You Tube videos like this one from Carol Fishman Cohen about How to get back to work after a career break. These e-communications make it  easier than ever to participate in learning from your office desk or at home. If you feel you need to take a class in a given subject, it may take away  a bit  from your search but it can pay worthwhile dividends in learning computer programming or marketing for instance if  you are a scientist and you lack skill in these areas.
Quickies:
Volunteer- This is a great way to help others and potentially learn a new skill.
Freelancing- Try working as an independent contractor in your new field. You may have to work at a cut-rate but it will allow you the chance to try before committing.
Apprenticeships, internships, work shadowing and secondments
Research activities, blogging and publishing articles
6) Gain "Soft Skill" Proficiency
Soft skills are essential in landing your next job yet, seldom are they taught at a university level.  If you're looking for a re-entry then developing people management skills for example should be an absolute priority. Practical training and coaching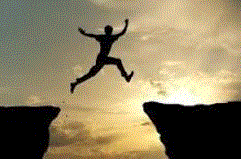 are particularly effective, especially if the learner is supported when they come to apply those skills, either via one-to-one coaching or through a supervised network.
Gain proficiency in reading people and use this skill  to improve upon connecting with others. The skill of emotion intelligence or EQ is the capability of individuals to recognize their own and other people's emotions, discern between different feelings and label them appropriately, use emotional information to guide thinking and behavior, and manage and/or adjust emotions to adapt to environments or achieve one's goal. This is not taught as part of science curriculum and yet it  lies at the very  foundation of success for most careers on management, sales and team focused organizations.
Be Resilient
Reinventing yourself in the life science industry takes a great persistence. Be determined and focus on what you want and don't give up. It can be frustrating and daunting. When you feel overwhelmed, walk away from your search and do something to pull  yourself back up like exercising or meeting with friends.
You will have plenty of  people who say "no" to you but you only need one"yes" If you're trying to make a major career change, do it incrementally and take frequent breaks in networking or research.
Remember, it can be difficult re-entering the workforce and recasting yourself into a new role can be daunting. Taking risks inevitably involves  failure. If you're trying to reinvent  yourself, you can expect some setbacks . Your success, ironically depends on your ability to withstand setbacks and your resilience to change as the marketplace demands it.