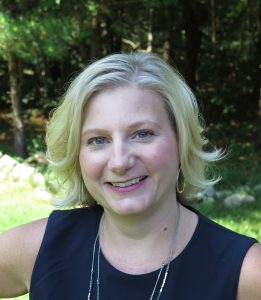 Rockland, Massachusetts, January 17, 2020: Sci.Bio is pleased to announce that Kerry Ciejek has been promoted to Managing Partner. Ciejek joined the company in September as a Senior Recruiting Partner with extensive experience in life science and healthcare recruiting.
Ciejek received her Bachelor of Science in Biology from Fairfield University. She began recruiting career with Lab Pros, where she spent 17 years building and developing teams. After that, she spent several years in an in-house recruiting role with Steward Health Care. Ciejek decided to make the move to Sci.bio after speaking with Founder Eric Celidonio and learning about its innovative model.
"I decided to join the Sci.bio team because I could see there is a deep level of commitment to client and candidate success. I also appreciated the team's wealth of scientific knowledge, that allows us to understand our clients and candidates and make great matches," Ciejek explains.
Ciejek also brings expertise in recruitment training and coaching. She is a Co-Active Coach®, trained through the Coaches Training Institute. "I love coaching and training recruiters, so I am excited that this new role will allow me to share my passion with the staff."
In her new role, Ciejek will also be a strategic partner to Celidonio, who provided the following statement: "Kerry is someone I've always wanted to work with and I am honored that she has accepted a role as a Managing Partner. She brings an incredible boutique agency recruiting and training background that will bolster our capabilities as a preeminent, total talent solution for life science companies."
For more information about Sci.Bio please contact Lauren Perna at [email protected]