For recruiters and hiring managers, there comes a time when it makes sense to dust off your social skills and make professional connections.
Most recruiters know why it's important to network – career growth, knowledge expansion, and gaining new business being the primary reasons. But why the hesitation? Maybe networking doesn't come naturally to you. It's okay – let's face it, networking can feel weird, artificial, and awkward. Or maybe you tried networking and didn't get that much out of it.
There are definite benefits to networking for recruiters and managers – and the following tips will help you gain confidence as you gain contacts:
1. Virtual Networking during COVID-19
Before the pandemic, the best way to the network was to attend industry events – or even host your own. But that's changed – at least for now. As we all adapt to the new reality of remote work brought on by COVID-19, we will also adapt the social behaviors that enable us to stay in touch and forge new relationships with potential new hires. Creating and maintaining virtual relationships is now fundamental to maintaining mental health as well as business success. Search out online networking events, webinars, and chat rooms that will allow you to make new connections and foster existing ones.
2. Be Prepared
It may be a virtual get together, but you should still have a game plan to help approach potential job candidates during networking events. Take a look at the guest list and identify some key people you want to chat with. Depending on the scenario, you can message them before and plan to meet or approach them with knowledge of mutual contacts and interests.
3. Prepare your Profile
Make sure your LinkedIn is up to date, including a recent (that means within the last three years) profile picture and accurate work information so people can easily find you.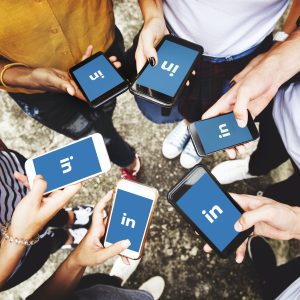 4. Build a Rapport
When meeting people online or in person, it's crucial to set yourself apart from other recruiters and organizations. Make sure you're actively listening and showing your engagement by asking follow-up questions. This should allow the conversation to flow more naturally, and help you get a better idea of how this potential hire would fit into your company culture.
5. Debrief
Be sure to debrief yourself after the event and, if possible, organize any information you may have brought back with you. Add contact details to online address books and pencil future events into your calendar – anything to ensure you've got all the information you need.
6. Practice Makes Perfect
Remember that the more time you spend doing anything, the better you'll get. Try to make it your business to check out as many industry networking events and recruitment conferences in your area as possible – and put everything you have into practice. Slowly, the fear should start to lift, and networking will seem like second nature.
Summing Up
Making professional connections can be challenging – especially during extraordinary times like these. But with some preparation and research, you're sure to find success and get the results you need. As a recruiter, building and leveraging a specific network of professionals should be an ongoing effort to ensure growth, leadership, and retention. The above tips will help you get there.
Sci.bio is a leading recruitment and search firm based in Boston. We specialize in finding and hiring the best talent to fill temporary openings, long-term positions, and executive roles in the Biotechnology, Pharmaceuticals, and the Life Sciences industries. To learn more, visit our website today!