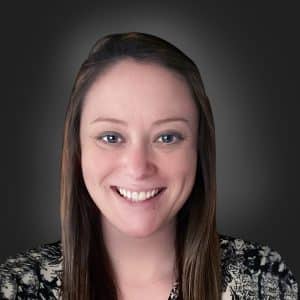 Lauren Money
Sr. Recruiting Associate
About Lauren

Lauren graduated from the University of Florida with a Masters in Microbiology and Cell Science. After she graduated she worked in the microbiology department at pharmaceutical companies for 6 years. As time went on she learned that she wanted to use her science background outside of the lab to help and connect with more people. This led her to the recruiting field at Sci.bio where she now focuses on both the RPO and contingency sides of business.
I love working at Sci.bio because Eric truly values and appreciates his employees. He gives everyone the tools and freedom to run their own desk and there is unlimited potential for growth. There is an amazing family feel and company culture. – Lauren
Fun Facts
• Lauren loves being in the mountains camping and hiking with her two German Shepherds.
• Her favorite food is pizza and she could eat it every day.
• Her favorite football team is the Buffalo Bills. Go Bills!