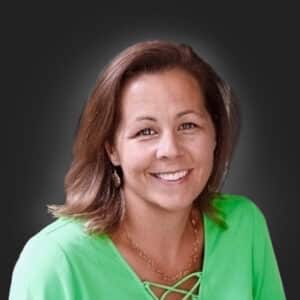 Laura Helmick
Managing Partner
About Laura
Laura Helmick, MPH is one of Sci.bio's Managing Partners. Based in Research Triangle Park NC, with 25 years of Clinical Research industry experience and a strong desire to help clients and candidates, she will be leading the Contingency Talent Search division of Sci.bio. Her experience working with a variety of organizations, from large global CROs to smaller organizations focused on the sites and patient recruitment aspects of Clinical Research, give her a unique viewpoint across the clinical research spectrum. Laura treasures the opportunities she has had working in different roles, which has included Clinical Data Management, Talent Acquisition, Business Development and Account Management. She has seen and felt the dire hiring demands within the industry and is excited to return to her true passion, of matching the right people with the right company.
Sci.bio's values and strong focus on being a trust-worthy and dedicated recruiting partner, for clients and candidates makes this the perfect place for me. Regardless of what my role and responsibilities have been over the years, my priority has always been to be a dedicated and valuable resource, which aligns with Sci.bio's approach. I am thrilled to join the team during such an exciting time of growth. – Laura
Fun Facts
• Laura enjoys being outside walking the woods or boating on Jordan Lake.
• She also loves frequent road trips with her daughters to the NC beaches or mountains, for kayaking, hiking or camping.
• She is an animal welfare advocate and often volunteers at a local farm animal refuge.