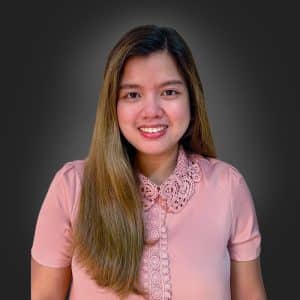 Chey De Guzman
Senior Sourcing Associate
About Chey 
Chey has a Bachelor's degree in Human Resources Development Management. She started working as a Recruiting Coordinator and later found her true passion in the Talent Sourcing side of the business. She's a go-getter who loves supporting clients in finding the best candidates and helping job hunters look for their next exciting role. Chey currently works at Sci.bio as a Senior Sourcing Associate focused on RPO projects.
Fun Facts
In her spare time, Chey likes watching spine-chilling movies and tv series.
When she says – I'm in a cozy place right now, it means just on the sofa with her dog, Mochi!
She believes that without ice cream, there would be darkness and chaos.