Acura Pharmaceuticals, Inc.
Pharmaceutical Company Name:
Acura Pharmaceuticals, Inc.
Acura Pharmaceuticals, Inc. is a specialty pharmaceutical company engaged in the research and development of technologies and products intended to address medication abuse and misuse.

The Centers for Disease Control and Prevention estimates that one person dies every 19 minutes from prescription drug abuse in the United States. For over a decade, Acura has been on the forefront of developing solutions to combat this epidemic, with products utilizing the Company's proprietary abuse deterrent LIMITX™, IMPEDE® and AVERSION® Technologies.

We have discovered and developed three proprietary platform technologies which can be used to develop multiple products. Our LIMITX™ and AVERSION® Technologies are intended to address methods of product tampering associated with opioid abuse while our IMPEDE® Technology is directed at minimizing the extraction and conversion of pseudoephedrine into methamphetamine.
Our Recent Posts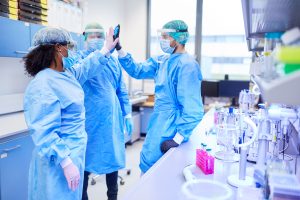 Introduction to Working in Biotech This bird's-eye overview explores the attitudes,…
read more