For managers, the new year is typically a mix of emotions. On the one hand, it's an exciting time as people feel more energized after the holiday break and are enthusiastic about the year ahead. It can even bring a sense of relief–the prior year is rearview and there's an opportunity for a fresh start.
On the other hand, the new year can be daunting with new initiatives and budgets, and the pressure to make it all happen quickly. On top of that, there's the stress of reviews and hiring that typically come this time of year. In general, the new year brings a renewed sense of pressure to keep everyone above and below happy.
With some preparation, the New Year doesn't have to be so overwhelming. You can harness that New Year optimism by making resolutions that will allow you to start on the right foot and stay there. Let us help you get started. We suggested a few resolutions for managers and pulled helpful links.
Give effective feedback during performance reviews. In 2020, think of ways you can give your employees more effective feedback on their performance. If there is something your employee needs to work on, remember to focus on changeable behaviors rather than personality traits and work together to brainstorm a clear action plan for improvement. Even if your review is positive, try to be as specific as possible so that the compliments feel genuine and personalized.
Show your team you appreciate their hard work. Research shows that people do more for people who appreciate them. Everybody gets busy with the fast pace of biotech, so try setting a monthly calendar reminder to bring in a treat for the team or add a final to-do list item after a presentation to thank the team members who contributed.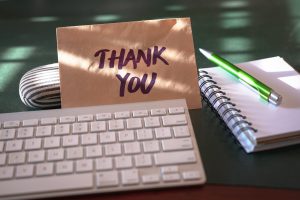 Update your job descriptions. In 2020, try adding a sentence or two to your job descriptions that give it some flair. Most job descriptions are fairly generic and don't highlight much of what sets your company apart or give job seekers an idea of the company culture.
Plan the recruitment cycle for the year. Don't get caught scrambling to fill a role during the busy season. Start the recruitment cycle ahead of time so you can give some thought to who you are looking to add to your team. You will be able to find better candidates by thinking about things like cultural fit ahead of time.
Make time to review the accomplishments and the goals of the department. In the fast-paced world of biotech, it can be easy to get caught in maintenance mode where you are constantly executing. The New Year is the perfect time to reflect on all that your team has done, and plan for the year ahead.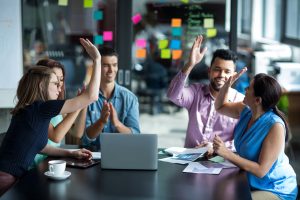 Do any of these resolutions resonate with you more than others? If so, why?
Good luck!