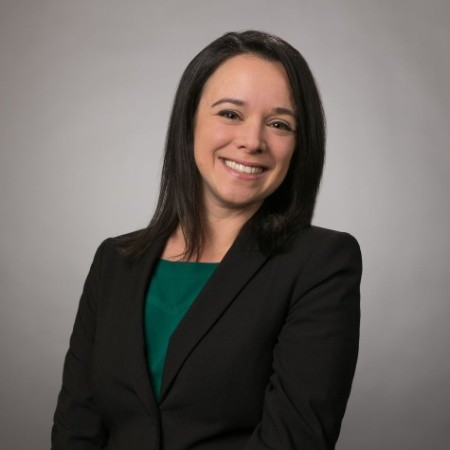 Rockland, Massachusetts, November 11, 2019: Sci.Bio is pleased to announce that Lauren Perna has joined the team in the new role of director of marketing, communications, and business development.  Perna will focus on raising Sci.Bio's visibility by building strategic marketing, social media, and events campaigns. She also plans to expand philanthropic efforts and position Sci.Bio as a community partner.
Perna brings over a decade of diverse experience in marketing, communications, and relationship-building. She also brings an extensive life sciences network, having spent much of her career at the life sciences trade organization, MassBio. As senior director of membership, Perna promoted MassBio's benefits and helped the 1,200 member companies grow their businesses in the life sciences industry. During her tenure, she helped launch a major member engagement initiative. Highlights include improving member communications, enhancing MassBio's profile in the community, and spearheading a popular networking series. For the past year, Perna focused on her communications consulting practice, helping small businesses and nonprofits raise their digital and social profiles.
Sci.Bio Founder Eric Celidonio made the following statement about Perna's joining: "I know Lauren will have a huge impact on Sci.Bio, given her unique background and her passion for the life sciences industry. Her enthusiasm and hands-on approach are a great match for the Sci.Bio team, and we're all excited to see her take us to the next phase."
On joining Sci.Bio, Perna says: "This opportunity is a great match. I thrive in an entrepreneurial environment, which is a big part of the Sci.Bio culture. And, I can continue serving an industry I am deeply rooted in while doing what I enjoy—bringing visibility to growing companies."
In her highly visible position at MassBio, Perna built relationships across the industry and became a resource to life sciences professionals.  "I helped individuals progress in their careers, and I worked with companies scaling up. I am excited to continue being a part of that, just from a different perspective. The life sciences recruiting market is hot, but Sci.Bio has a unique recruiting model and I think there's a great story to share," Perna said.
Perna received her BA from Fordham University with a degree in Communications and American Studies. She also completed the Emerging Leaders Program at UMass Boston in 2014. Over the past year she earned numerous certifications in marketing and social media.
---
Sci.bio is a fully integrated biotechnology & pharmaceutical recruiting firm that offers its clients flexible, value-oriented recruiting options for filling their clinical, medical, and life sciences job openings. The company provides RPO contract recruitment, executive search, and contract staffing services.
For more information about Sci.Bio please contact Lauren Perna at [email protected].