Contractor Staffing and Payroll Services
Scientific & Clinical Contractors When You Need Them
Our team provides highly-capable contingent and consulting staff for project, ad interim, and contract-to-hire roles in the biotechnology and pharmaceutical industries.
Scalable and Customizable Recruitment Consulting
Our nimble team can help in a variety of ways.
Whether you need to quickly staff your lab and manufacturing teams or are looking for a summer intern, Sci.Bio can help you find, assess, and bring in candidates on a temporary or contract to hire basis. We know that clients have a variety of needs, and we are able to recruit for the specific people you need to make your team operational without dealing with the risky process of hiring full time employees. Once you are satisfied with the contractor, our contract to hire agreement allows you to extend an offer with no fee sooner than most other agencies, and we will match any competitor's markup.
When you need an expert to lead your project or advise your team, Sci.Bio can help you find and payroll specialized consultants or subject matter experts without the hassle and potential liability of a 1099. Ad-interim executives or project managers can help guide your company into the next phase of growth, without adding to your overhead or tying your team up in administrative tasks. Sci.Bio has a team of recruiters who can help find the specialized skill you need, or, if you have someone in mind, our administrative team can handle the payrolling logistics so you can focus on the projects that drive growth.
When you have already found the right candidate for the role through your own network or recruitment efforts, but would prefer to payroll them through a third-party company instead of adding them to your payroll, Sci.Bio is available to offer payroll services. Sci.Bio will manage the employee and employer liabilities associated with contract/contingent hiring. We offer payrolled contractors benefits to help keep them satisfied in their role so that they stay in the position longer and work at a higher caliber. And our payroll fee is remarkably reasonable.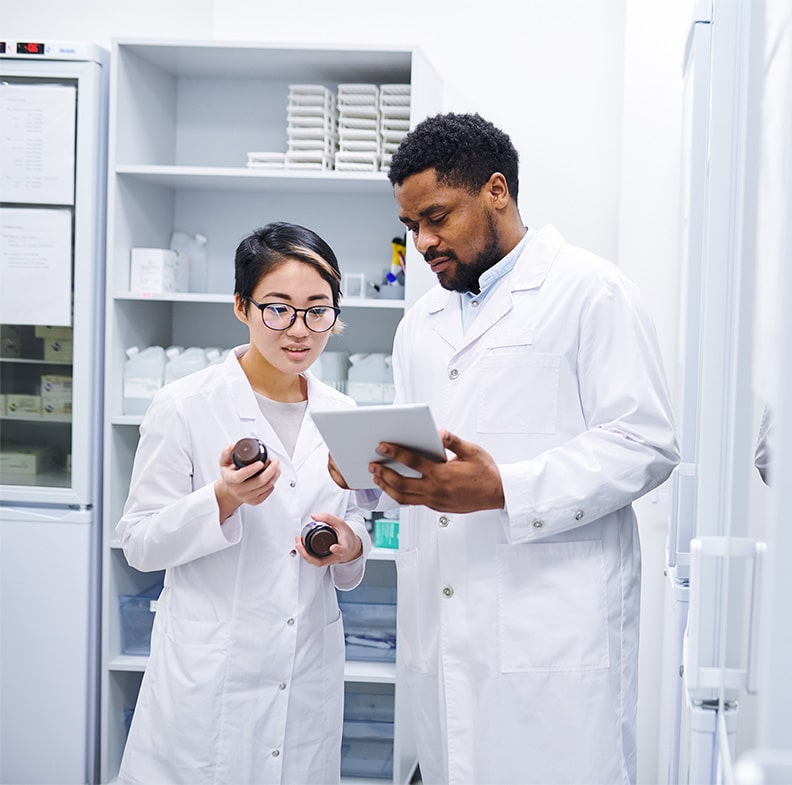 Biotechnology and Pharmaceutical Contractors in a Wide Range of Disciplines
Including clinical development and medical operations, applied lab personnel, manufacturing, quality and operations staff. We'll find the right research or clinical contractor to make your team operational without the costly and risky process of hiring a full-time employee. And what about the cost? We will match any competitor markup rates
Postdoc and intern staffing with no co-employment risk
Consultants or subject matter experts for projects without 1099 hassle and liability risk
"Ad Interim" Executives to lead large projects and start-ups
Contingent/Contract, full-cycle staffing for any of our client's short term and interim needs in laboratory, clinical and manufacturing segments
"Payrolling" managing the employee and employer liabilities associated with contingent/contract hiring
Experienced Scientific Recruiters
We provide biotechnology and pharmaceutical organizations with highly-capable contingent and consulting personnel. We specialize in biopharma research and development roles that span the entire discovery through clinical continuum. Our scientific recruiters source professionals from a variety of disciplines offering the necessary skill, education, and experience required to meet your specifications. We recruit and place a full range of scientists, specialists, and technicians for urgent contract, contract-to-hire, and consulting needs.
Ready to hire the best talent?