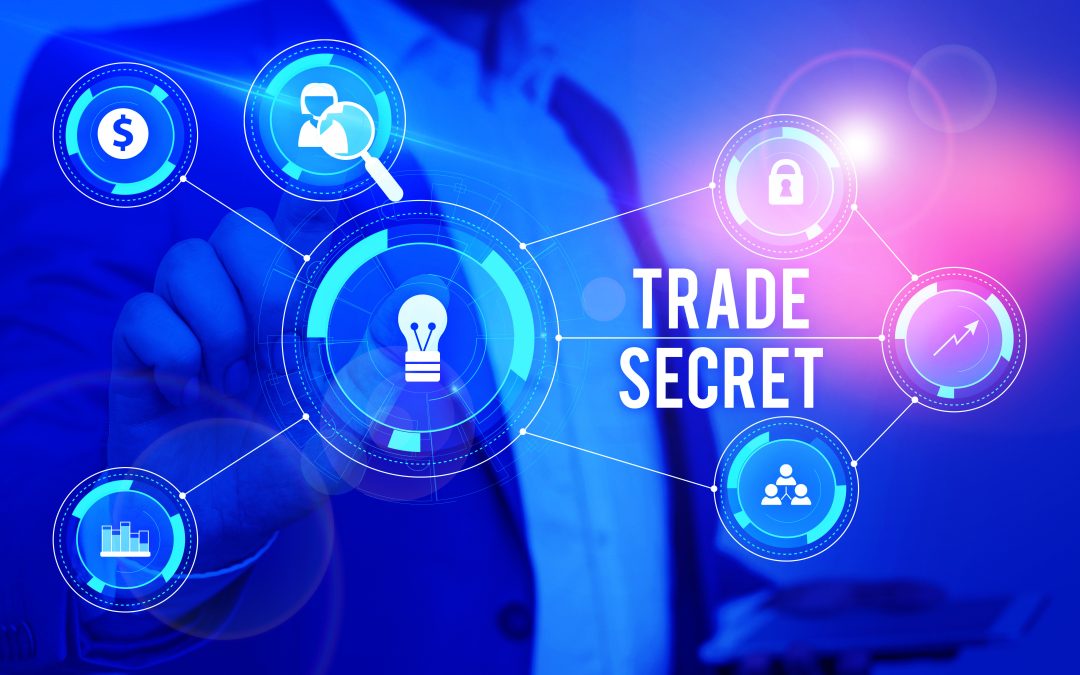 Marc was the perfect candidate for a principal scientist job that we were having a difficult time filling. On paper, he was a well-qualified molecular biologist with degrees from top universities and impressive biochemistry skills. When our lead recruiter reached out to him, he played hard to get, but after a couple of attempts, he agreed to come in for an onsite interview.
Marc acted strangely during his interview–he was more interested in the facility than the actual job, frequently glanced around at his surroundings, and he asked a number of questions not related to the role. Marc also requested a tour of the lab, which was provided by a junior team member. By the end of the interview, it was clear that he wasn't a fit for the role. In fact, despite his impressive credentials on paper, he didn't seem to have any transferable skills or interest in the role.
While most of the interviewers chalked up Marc's strange demeanor to just being a poor candidate for the job, it turns out that Marc wasn't there for a new job. He was using the interview process to access intellectual property for a foreign competitor.
Marc used the opportunity to gain access to key, confidential information. He even stole a couple of USB drives as well as documentation when he was left alone in an interviewer's office and when he walked unescorted to the restroom. He also brought an inexpensive pen camera with a microphone to record the discussion, effectively delivering accurate, sensitive detail with minimal effort.
Intellectual property (IP) theft via corporate espionage, also called industrial espionage, involves the theft of data meant for economic gain. This type of spying occurs between companies, corporations, and sometimes foreign governments. The candidate interview process creates a unique opportunity for these transgressions. Many interviewers might not even notice a stealth candidate taking a picture of a confidential whiteboard, stealing a USB drive, or taking a sensitive document left on a common printer.
Marc had signed a confidential disclosure agreement (CDA), meaning that he had agreed not to share the information learned in the interview with others. So the interviewers thought it was perfectly fine to share confidential information with him. By the end of the interview, Marc knew platform secrets, what compounds were being investigated, and what programs were being advanced. The CDA he had signed was meaningless–he provided the "lifted" information to an officer at a direct competitor outside the U.S.
Corporate Espionage: A Very Real and Expensive Threat
Corporate espionage can take many forms and can have a devastating impact on a company. While it is outlawed by the Economic Espionage Act of 1996, unfortunately, it's still a relatively common practice. Some companies manage to spy on their competitors under the radar. The reverse situation of the one we encountered can also happen–an unsuspecting employee goes to a competing entity and is interviewed on the basis of "leaking" proprietary or sensitive information. Many corporate spies do not get caught or are caught after it's too late and the intellectual property has been transferred.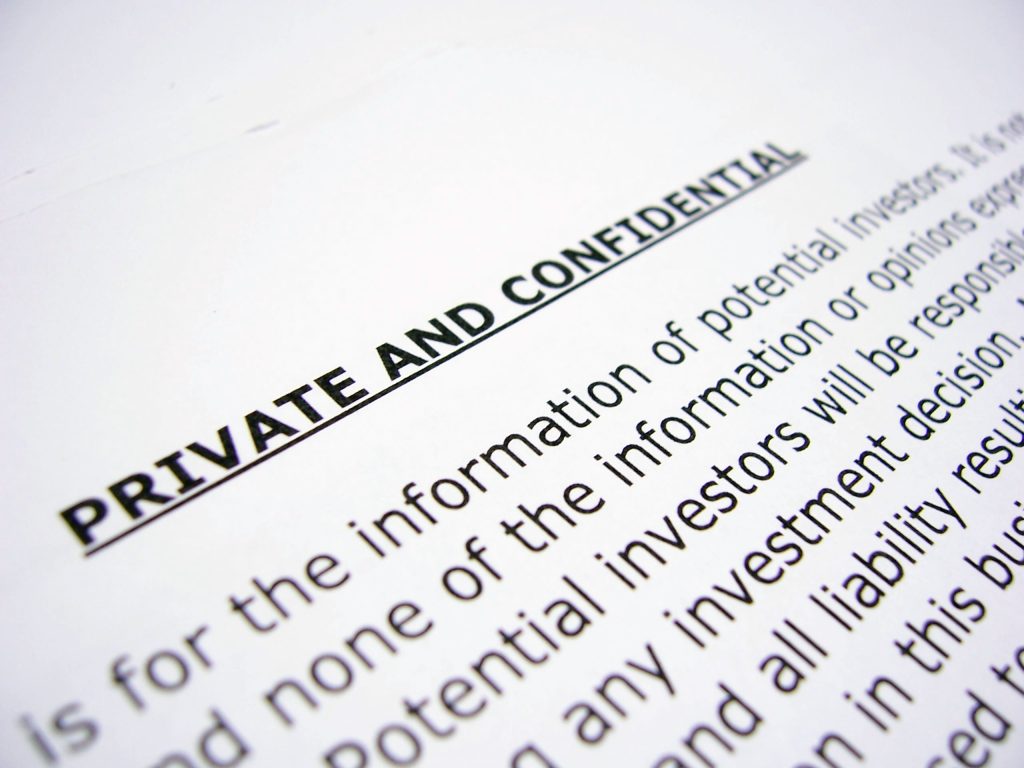 According to the U.S. Commission on Theft of American Intellectual Property, the annual cost to the U.S. economy is on the order of hundreds of billions of dollars. This cost continues to exceed $225 billion and could be as high as $600 billion to U.S. corporations. Life science companies are some of the hottest targets. China alone has stolen IP from one in five US companies in 2019 according to a CNBC Poll.
This high cost includes not only lost IP but also financial information, marketing strategies, projects in development, pricing, and employee personal information. In addition to a potential competitive setback, such losses can additionally tarnish a company's reputation as a leader and an innovator. Biotech is uniquely susceptible to espionage due to its fast pace, frequent directional change, and often poorly governed processes.
Corporate Espionage Beyond the Interview Process
While the interview process provides a perfect opportunity for IP theft, it can take place under other clever circumstances. For example, previous employees of your organization may still be able to access sensitive corporate data on your company's servers. Or current employees can be bribed and or offer sensitive detail in interviews or social settings. Some other examples include:
Trespassing on company property
Posing as an employee to gain on sight or IT access
Recording a phone conversation
Email phishing and server hacking
Technologies used in corporate espionage technologies can include hacking USBs, which can contain malware which allows malicious entities to access corporate servers to steal data. In 2013, hackers working for the Chinese government stole trade secrets from U.S. and European aviation companies. Chinese hackers who visited the Suzhou headquarters of French aviation company Safran left a USB drive containing malware which allowed them to access corporate data.
However, corporate espionage technology doesn't have to be sophisticated. Recall that, in the example we related at the beginning of the article, Marc brought a pen camera with a microphone to record conversations and obtain trade secrets. Corporate spies can steal computers or thumb drives, or use video or audio recording, to facilitate their intellectual property theft.
According to CSO online the most common IP breaches occur through:
External email like a Gmail or Yahoo account (51%)
Corporate email (46%)
File sharing via FTP (40%)
Collaboration tools like Slack or Dropbox (38%)
SMS or instant messaging apps like Whatsapp (35%)
Recent Cases of Corporate Espionage
Just a few weeks ago, a striking case of corporate espionage hit the local news. On December 10th, a Chinese National medical student was caught at Logan Airport smuggling vials of research specimens in his luggage. Zaosong Zheng, 29, came here on a Harvard University sponsored visa and spent the past year doing cancer research at Beth Israel Hospital. Zheng was also caught with the laptop of a fellow Chinese researcher, who was in on his plan to steal the specimens, continue the research at home, and take credit for the work. This may sound rather brazen, but according to the Boston Globe it is not uncommon, as there have been about 18 similar cases at Logan Airport.
This case comes just a few months after several biotech leaders wrote an open letter to the NIH admonishing the dismissal of five Asian-American scientists from MD Anderson Cancer Center and Emory University on the basis they did not report their foreign ties. These dismissals were part of a larger NIH campaign to address concerns of IP theft among foreign nationals, especially those from China. The target is often oncology, and with China encroaching on the U.S.'s progress, NIH feels their concerns are valid. The biotech leaders worry the campaign is xenophobic and could hinder progress.
The NIH began their campaign in 2018 after several major cases of biopharma corporate espionage were made public, including one out of GSK's Philadelphia R&D facility. A researcher pleaded guilty to stealing confidential research and sending it to China; she was working in conjunction with several other Chinese nationals. The other highly publicized case involved three scientists at Genetech transferring trade secrets to a Taiwannese competitor.
Protect Your Company against Corporate Espionage
If this is all sounding a little overwhelming, don't panic–there are many precautions you can take to protect your company. Forbes outlines a list of ways companies typically shield themselves from corporate espionage. The best practices list takes into consideration both internal security issues, arising from current and past employees being able to access and leak data, as well as outsiders who are trying to get access to company information.
The most reasonable precaution is to conduct a security audit of both physical spaces and intellectual property (which can include anything from ideas being floated around the office to data located on your company's servers). The audit should also work to secure sources of data, such as USB drives or laptops, that could be stolen by a corporate spy walking through your building.
The list also suggests organizations take into consideration the ability of outsiders to visit their company. For example, major tech companies such as Apple and Google are typically located on a private road that is away from main thoroughfares in order to reduce visitor traffic and reduce spying and data loss.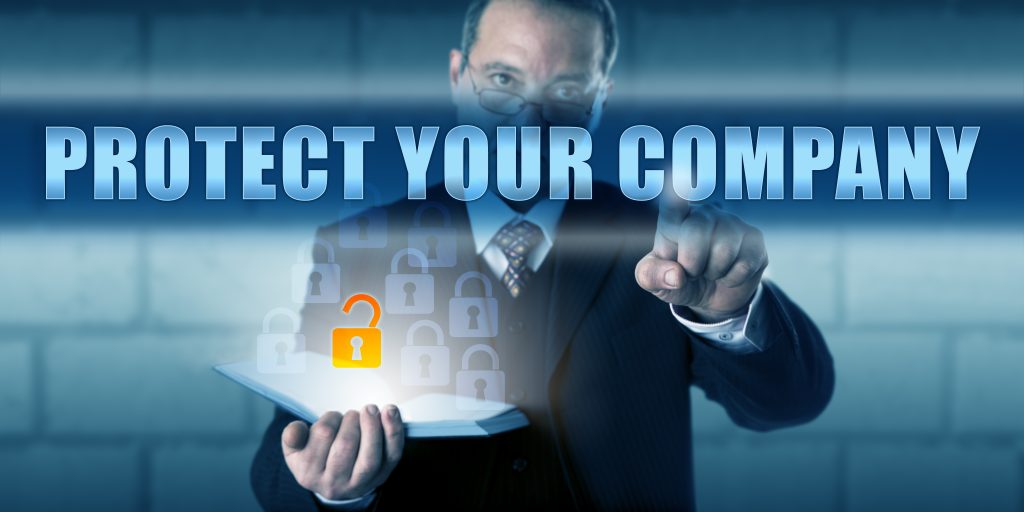 Other ways companies can protect themselves include:
Universally adopt a well-written Confidentiality or Non-Disclosure Agreement (NDA) requirement for all interviewers in order to discourage would-be spy agents.
Make IP security a part of your corporate culture. Remind personnel with access to sensitive information what is in need of protection and how they can protect it, how to protect it as well as the potential consequences of sensitive information loss.
Make sure visitors and interviewers are accompanied by an internal staff member and not be left alone places where sensitive information is stored such as offices and lab space.
Advise individuals without access to IP what they should do if they inadvertently come across IP or sensitive information.
Limit the number of copies of sensitive information as well as general access to printers, encrypt sensitive information whenever possible.
Consider implementing user and entity behavior analytics (UEBA). UEBA utilizes machine learning and artificial intelligence-powered analytics to monitor activity and detect unusual behavior; it can be very effective in thwarting cyber spying and sabotage attempts.Consider implementing user and entity behavior analytics (UEBA). UEBA utilizes machine learning and artificial intelligence-powered analytics to monitor activity and detect unusual behavior; it can be very effective in thwarting cyber spying and sabotage attempts.
Have role-based access privileges that are frequently reviewed and that are changed INSTANTLY with promotion, re-assignment, termination, re-organization, need to know, or other changes in employment status.
Roger Johnson, CEO of Right Brain Sekurity, in an interview with Digital Guardian recommended deploying effective insider threat countermeasures with a focus on disgruntlement detection and mitigation techniques. He indicates that there are many motivations for an inside attack, but disgruntlement is one of the easiest to address. He recommends fair, effective, and widely used grievance and employee assistance programs. Treat all employees and contractors well (not just "fairly"), especially those with sensitive IP access and those who have been terminated. As we suggest in a recent article, there are different ways managers can appreciate their employees that are not to be overlooked.
When it comes to the candidate process, it's about knowing what to look for:
The questions asked by the candidate are not relevant to the job–instead, they are focused more on intellectual property.
There is an insistence on seeing the lab, manufacturing facility, or cleanroom.
The job candidate's LinkedIn seems incomplete (e.g., no picture, or very little information is included) or their resume lacks specific details.
Your company's computer network is accessed from an unfamiliar location (i.e., indicating that spies or other malicious entities may have infiltrated your organization's servers).
Conclusions
Corporate espionage may seem like something out of a Hollywood movie, but it is very real and more common than you might think. Unfortunately, the candidate interviewing process can serve as a unique opportunity for spies to gain access to sensitive and confidential information including company IP. That doesn't mean you need to stop interviewing highly qualified candidates on the concern they might be spies. With proper precautionary measures and ongoing vigilance, you can mitigate risk and still build a stellar (spy-free) team.
References:
https://www.forbes.com/sites/betsyatkins/2019/02/12/learning-from-apples-spying-incidents-how-to-protect-your-company-from-corporate-espionage/#63e5f5246fb4
https://www.forbes.com/sites/quora/2017/06/05/how-do-fortune-500-protect-themselves-from-corporate-espionage/#4e76717a5ced
https://www.giac.org/paper/gsec/1587/corporate-espionage-101/102941
https://www.thebalancesmb.com/how-corporate-spies-could-be-watching-your-business-4165210
https://usnwc.libguides.com/c.php?g=661096&p=5258510
https://www.ekransystem.com/en/blog/prevent-industrial-espionaged
https://www.cio.com/article/2879575/how-corporate-spies-access-your-companys-secrets.html
https://www.inc.com/magazine/201302/george-chidi/confessions-of-a-corporate-spy.html
https://blogs.findlaw.com/free_enterprise/2017/05/3-tips-to-protect-against-corporate-espionage.html
https://www.csoonline.com/article/3285726/what-is-corporate-espionage-inside-the-murky-world-of-private-spying.html
https://securityintelligence.com/articles/10-myths-and-misconceptions-about-industrial-espionage/
http://ipcommission.org/report/IP_Commission_Report_052213.pdf
https://www.cnbc.com/2019/02/28/1-in-5-companies-say-china-stole-their-ip-within-the-last-year-cnbc.html
https://www.csoonline.com/article/2138380/intellectual-property-protection-10-tips-to-keep-ip-safe.html
https://digitalguardian.com/blog/how-to-secure-intellectual-property#Johnston