Have you heard? Our next episode of the Alternative Careers in STEM series is on November 01, 2022 at 7pm EST!
The Alternative Careers in STEM Event Series introduces our audience to various career paths that exist within the life sciences industry. We hope to build a network of individuals that can lead the new norm of atypical careers within STEM degrees.
Are you curious about biotech? Did you get a STEM degree but now you don't know what you want to do with it? Do you want to know more about the types of roles that are available in a STEM organization but not necessarily STEM focused roles? This is a great opportunity for anyone that has questions regarding STEM careers and an awesome chance to have a personal conversation with someone who has been through it! Below are our panelists bios — take a moment to review their unique experiences and REGISTER! See you on November 01st ~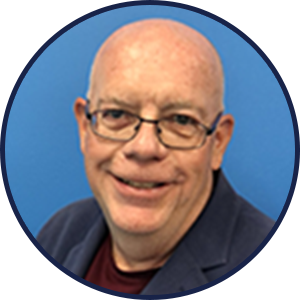 Jim Brown
Vice-President of Computational Sciences at Novasenta

Dr. James (Jim) Brown is Vice-President of Computational Sciences at Novasenta, an early-stage biotech funded based in Pittsburgh PA and supported by UPMC Enterprises. Novasenta is focused on novel immuno-oncology therapies using single-cell genomics of the tumor microenvironment. Jim has extensive biopharma industry experience leading computational biology support for pharmaceutical, vaccine and consumer health projects that span the drug development pipeline from early target discovery to clinical trials and launched products. Prior to Novasenta, Jim was Executive Director and Head of Computational Biology and Integrated Data Science at Kaleido Biosciences, a biotech focused on the discovery and clinical development of microbiome modulators for oncology and infectious, metabolic and inflammatory diseases. Jim's industry experience began as a Senior Investigator in Bioinformatics at GlaxoSmithKline (GSK) where he was employed for over 25 years rising to Scientific Director and Senior Fellow in Computational Biology. At GSK, he coordinated computational biology efforts across multiple drug discovery programs involving infectious diseases, host-pathogen interactions, the microbiome, oncology and metabolic, neurological, inflammatory and respiratory diseases. Jim graduated with a B.Sc. Marine Biology from McGill University. He earned M.Sc. and Ph.D. degrees from Simon Fraser University where his thesis' topics involved oyster aquaculture and molecular population genetics of sturgeon, respectively. Jim received a Medical Research Council of Canada post-doctoral fellowship to work in the lab of Dr. W. Ford Doolittle, Dalhousie University on early cellular evolution. He has authored 118 publications and served on multiple academic and industrial advisory panels.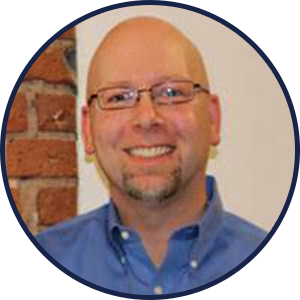 Tom Hamilton
Head of Talent Acquisition at Gates MRI
Tom Hamilton is Head of Talent Acquisition at Gates MRI, a non-profit biotech subsidiary of the Bill and Melinda Gates Foundation focusing on translational medicine to develop novel products meant to fight infectious diseases like Tuberculosis and Malaria for example. The MRI aims to utilize their position as an organization to deliver innovative treatments including vaccines and drug based approaches to Low and Middle Income Countries (LMIC). Tom's main focus in this role is to connect with relevant talent and manage the hiring process internally for all teams. Prior to Gates MRI, Tom engaged in various talent acquisition/staffing opportunities after being at Novartis for about 10 years engaging in the same genre of work. Tom's industry experience began with recruiting for biotechs/scientific companies and he eventually grew to become a leader in this space. With a BS in Psychology from Assumption College, Tom's interest in people and fascination with the life sciences combined to kick off his career in recruiting for biotech/pharma.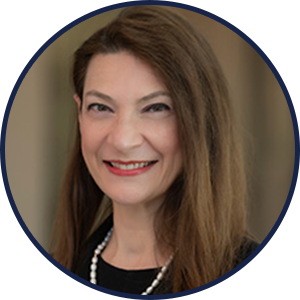 Roya Salamipour
Vice-President of Human Resources at Fractyl Health
Roya is Vice-President of Human Resources at Fractyl Health, a medical device and therapeutic company focusing on eradicating Type II Diabetes and hopefully impacting metabolic disease overall. Fractyl Health is currently exploring a unique procedure and separate gene therapy program that support Type II Diabetes and other metabolic disorders. Roya has extensive experience with HR and is responsible for many moving pieces at Fractyl. Her responsibilities include, but are not limited to, all HR services/needs across the company, managing recruiting processes, securing relevant talent and networking with meaningful stakeholders, working closely with leadership on company goals, and driving the overall message of Fractyl forward wherever needed. Prior to Fractyl Health, Roya was in various leadership HR roles across biotech and non-biotech companies alike. Her industry experience began in HR at Cascade Communications and she quickly grew into these responsibilities. Roya graduated with a B.Sc in Finance from Bentley University. She earned an MBA degree from Northeastern University as well prior to beginning her industry journey.