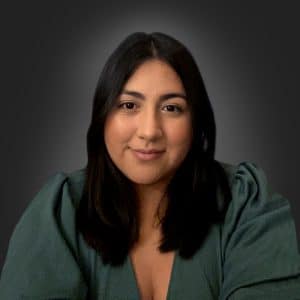 Martha Navarro Huerto
Sr. Recruiting Associate
About Martha

I graduated from the University of California, Merced in 2021 with a degree in Molecular and Cell Biology. During my college years, I was actively involved in mentoring incoming STEM students and tutoring them when needed. Providing guidance and helping others succeed in STEM has always been a rewarding experience for me!
I was first introduced to recruiting, here at Sci.bio where I learned I can do more with my Biology degree and have the opportunity to connect with biotech professionals. I've always been keen on seeking knowledge and learning about others interests, with Sci.bio I do both. At Sci.bio, I am actively developing recruiting skills while supporting colleagues with multiple clients.
My love for animals motivates me to someday run a non-profit shelter, but for the meantime foster. If I'm not listening to music, I'm more than likely listening to a crime podcast or an audiobook. Having grown up in the dry heat of the Central Valley in California, I deeply enjoy rainy days and start wearing sweaters when the temperature hits 75 degrees.