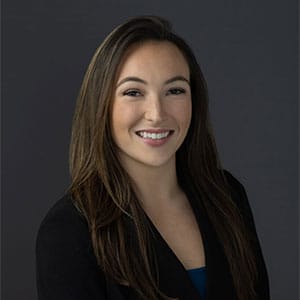 Madison Giunta
Scientific Recruiting Partner
Scientific Recruiting Associate
What do you do at Sci.bio? At Sci.bio, Madison is a contingent recruiter working on a wide variety of roles as well as business development.
What is your background? She has extensive customer service experience through working in the restaurant industry, coaching, and followed her passion for science and helping others to get her degree in Nutritional Sciences. She is excited to use her scientific knowledge and desire to build relationships to partner with clients and candidates at Sci.bio.
What is one thing clients and candidates should know about Sci.bio? What sets Sci.Bio apart from other recruiting firms is how knowledgeable, efficient and genuine the team is. She is grateful to be a part of it and looks forward to growing with Sci.Bio.
What is a fun fact about yourself? The beach is her happy place, and Madison was an All Star Cheerleader for 15 years! In addition to working at Sci.bio, she is also studying to become a personal trainer.
​
Want to join the Sci.bio team?
At Sci.bio Recruiting, we are always seeking highly talented and driven individuals to join our team. Whether you're an experienced staffing specialist, or a high performing sales expert, our company is the place for you if you strive to reach your full potential and enjoy your work.
Ready to hire the best talent?