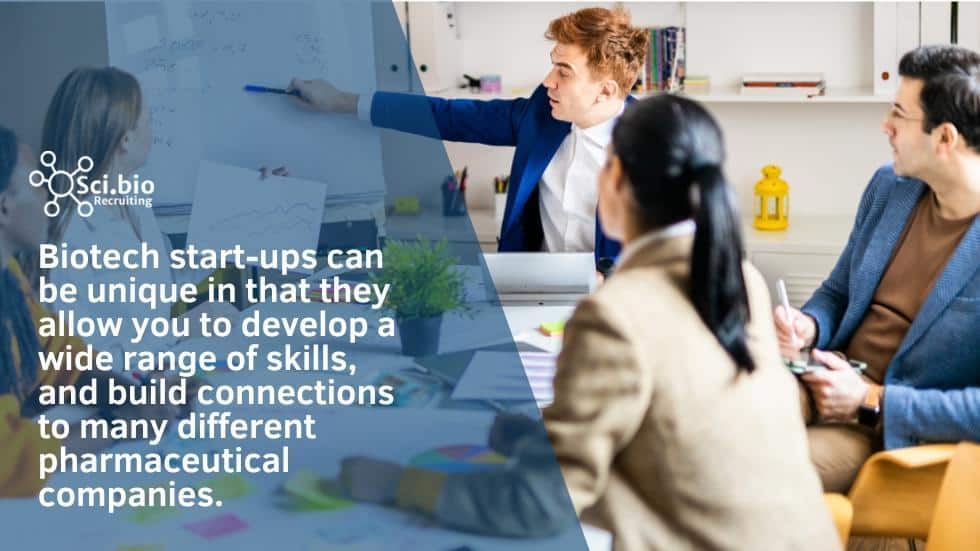 Author:  Tara Smylie
Have you ever considered working for a start-up?  It's almost a buzzword nowadays – that's how much the term "start-up" is tossed around. But what really is a start-up, and why is there so much chatter about working for one? In truth, working for a start-up comes with many exciting opportunities – but like anything else in the working world, it can be a trade-off. As always, the most important thing is discerning if it's the right fit for you, your career, and where you are in your life.
What is a Start-Up, Anyway?
A start-up is any company that is still getting off the ground – indeed, "starting up". Around 90% of start-ups are unable to expand past the start-up level, with 10% of these failures occurring within the first year.
Working for a start-up often entails irregular hours, a wide variety of job duties, and a sense of closeness with your team members. You're expected to show up with a can-do mindset, and to prioritize growing the company above most else. You're also likely to get interesting development opportunities that may never come your way at a larger company.
Biotech start-ups can be unique in that they allow you to develop a wide range of skills, and build connections to many different pharmaceutical companies. Even if you end up working at a start-up for a shorter stint, you may be able to leverage these skills in an unexpected context later down the line.
Growth Potential When Working for a Start-Up
When you work for a small company, the potential for growth is huge. Should the company succeed, you could profit in a big way. And truthfully, there's not much that looks better on your resume than having helped catapult a little-known name to success.
But there's a significant chance your company won't become the next Facebook – or worse, will have to shut down. So if you do opt to work for a start-up, make sure it's one that offers great connections, learning opportunities, and chances to prove your skills.
If the business does have to close up shop, you may feel like you're back at square one. To mitigate this, come up with an action plan for if and when this happens. That way, if it (unfortunately) comes to pass, you won't feel panicked trying to figure out your next steps.
Company Culture
Joining a start-up may in some ways feel like being vacuum-sucked into the most chaotic, most ambitious group of friends imaginable. Employees tend to be close, and leaders tend to be open to ideas from everyone – as long as it helps the business, it really doesn't matter what your title is. You may also be asked to do things that don't fall strictly within your job description – or feel inspired to, because you know exactly what the company needs.
We're all familiar with the stereotype of the ambitious twenty-something busting their guts in the start-up world. That trope exists for a reason – clearly, said world can be demanding and unpredictable. Of course, you can join a start-up at any age, but if work-life balance is your top priority, the lifestyle may not be the best fit for you.
All that being said, start-up workers often experience higher-than-average job satisfaction. This isn't surprising – working for a smaller business, you're far more than just a number. Everyone knows your name and probably at least some of your story. And because the stakes are so high, your contributions are deeply valued.
Is the Start-Up Life for You?
The stress and uncertainty of working for a start-up can be worth it – if you're willing to shoulder some risk.
Some people feel most comfortable working for a large corporation, where security is high and the path forward is clear. Others may prefer a more unpredictable, chaotic environment with a small but real chance of paying big dividends. Maybe you want something in between – a mid-size company still trying hard to grow, but with an established presence in its field. Different strokes for different folks, as they say!
Whatever you're looking for, Sci.bio's recruitment services can help you find a position that's right for you.
References