Effective Recruiting Solutions for Biotechnology and Pharmaceutical Companies
Sci.bio Recruiting is a fully integrated biotechnology and pharmaceutical recruiting firm featuring Recruitment Process Outsourcing, Contract Recruitment, Executive Search, and Contract Staffing Services. We offer a flexible, value-oriented approach. Our experienced team has a track record of success in biotechnology and life science companies.
About Our Team
in our own words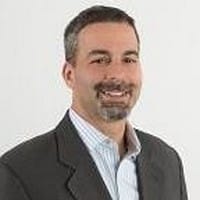 Eric Celidonio
Founder, Recruiting Disrupter
Eric is a well-known Boston-based search executive with deep roots in the biotechnology industry. He started his career in the lab, having worked in scientific and development roles with Bayer and Genetics Institute, (Now Pfizer). Eric has been recruiting for the biotechnology and pharmaceutical industries 20  years and has served in corporate, talent acquisition leadership roles for such well-known companies as  Merck KgAA and Moderna Therapeutics. Eric has built a successful search and RPO practice through his firm, Sci.bio  which has drawn a loyal base of long-term, high profile biotechnology clients.  Eric is recognized as a creative, human capital problem solver who has keen insights borne from his many years of experience in biopharma recruiting.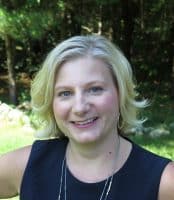 Kerry Ciejek
Senior Recruiting Partner
Kerry has a Biology degree from Fairfield University and began her career in the lab. She shortly shifted her focus to combine her love of science with her passion for working with people in the recruitment field. Kerry brings 20 years of recruitment experience in the biotech, pharmaceutical and health care industries. She has supported companies ranging from startups to global enterprises in both agency and corporate roles. Additionally, she is a CTI trained Co-Active® coach, which coupled with her recruitment expertise, lends itself to valuable partnerships with clients.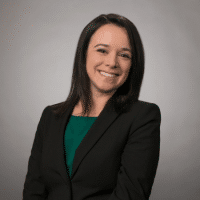 Lauren Perna
Director of Marketing, Communications, and Business Development
Lauren joins Sci.Bio in the new role of director of marketing, communications, and business development. She manages Sci.bio's marketing campaigns, social media content, events, and philanthropic engagement. As the Sci.bio brand ambassador, Lauren is excited to bring Sci.Bio into its next phase of growth.
Lauren brings over a decade of diverse experience in marketing, communications, events, and stakeholder engagement. She spent the past year focusing on her consulting work, helping small businesses and nonprofits grow their visibility by leading social media campaigns, content creation, and events strategy. Before that, Lauren was at the life sciences trade organization, MassBio, for 9 years. As Senior Director of Membership, Lauren generated visibility for MassBio and its 1,200 member companies. During her tenure, Lauren launched a multi-faceted member engagement initiative, which included crafting member communications, raising MassBio's profile in the industry, and spearheading a popular networking series. Lauren is consistently commended for her energy and her ability to build strong relationships with constituents.
Lauren earned her Bachelor of Arts from Fordham University in the Bronx, where she double majored in Communications and American Studies. She lives in her hometown of Dedham with her longtime partner Jon, her stepson Jonny, and their 9-lb chihuahua/terrier mix Tessie. Lauren and her family enjoy spending time at their NH vacation home near Lake Winnipesaukee and Gunstock Mountain. In her spare time, she enjoys volunteering, watching the Patriots, and listening to country music.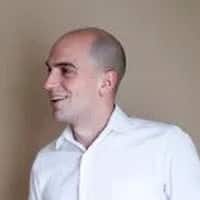 Chris Nunes
Senior Director of Finance and Operations
I'm a seasoned finance and operations professional who has been searching for a role with an organization that is poised to dominate the market.  At Sci.bio I've finally found my home, working with a highly dedicated and extremely talented group of individuals all driven by the same goal: to provide cost effective and best in class service to its customers, while pushing each other to grow together as a team.  I reject the notion that things need to be done a certain way just because that's the way the industry has always been doing it. At Sci.bio, our ability to provide solutions that meet the needs of any customer is what wakes me up every morning ready to conquer the day.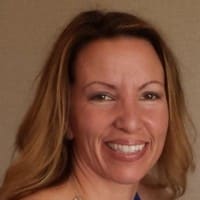 Danielle Matthews Cox
Scientific Recruiting Partner
I began my career in cancer research before moving to the Diagnostics industry. During my time in industry, I built a strong base of knowledge in manufacturing and GMP product quality. I enjoyed interacting and collaborating with a wide variety of people. Being social by nature, this made me contemplate other career avenues that could combine my love for science, and my penchant for meeting new people. This is what led me to my next venture as a life science recruiter. I find it very rewarding to help people find great opportunities with amazing companies. I am excited to be working as part of the team at Sci.bio, as I share their passion for all things science, and recruiting!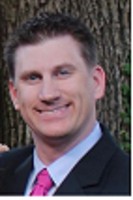 Daniel Smith
Scientific Recruiting Partner
Passionate, enthusiastic, motivated results driven Talent Acquisition Consultant with over 10 years of customer facing experience with the emphasis on the biotech and pharmaceutical industries. I have the ability to develop trusted relationships with potential candidates and hiring managers due to my scientific knowledge and my deep understanding of the current labor market. This deep understanding of the science and market trends has allowed me to gain credibility for critical hires in hard-to-fill areas which include rare/orphan diseases, global regulatory affairs, clinical operations, clinical development, biometrics, market access & pricing, and commercial launch and expansions. I have demonstrated success in negotiating win-win compromises, creating consistent processes in adherence to legal compliance, corporate policies and organizational alignment.  I am motivated by the opportunity to partner with biotech and Pharmaceutical companies in order to help them to achieve their mission and goals while providing top notch customer service.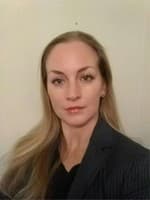 Katja Helenius
Scientific Recruiting Partner
I am a well-rounded scientist with over 15 years of research experience in academia. I have a PhD in molecular biology and biochemistry, with my expertise being in the RNA field, cancer biology and cell signaling pathways. After completing my post-doctoral studies at Harvard and MIT, I desired a change from the academic environment. As a recruiter, I am able to use my vast scientific knowledge to provide our clients with the most apt candidates as well as enable suitable scientists find the perfect fit for their future career.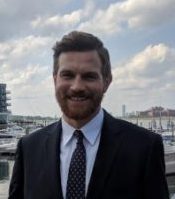 Conor Sullivan
Scientific Recruiting Partner
I am a scientific recruiter with experience in organic chemistry research and technical instrumentation sales. While my research in grad school taught me a great deal about organic and protein chemistry it more importantly made me realize that research probably wasn't my life calling. I needed something more socially interactive and thus I began to segue into recruiting and sales. Interacting with, presenting to, and recruiting scientists has been enjoyable and fulfilling. Sci.bio is the perfect opportunity for me to return to scientific recruiting and is something I'm proud to be a part of. In my current role I'm doing what I enjoy most: building relationships and helping scientists find opportunities that fulfill career goals.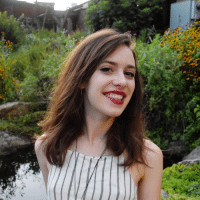 Madeline Fisk
Scientific Recruiting Associate
I obtained an undergraduate degree in Biochemistry from the University of North Carolina in Greensboro before moving to Boston to explore career possibilities in the biopharmaceutical sector.  Although I enjoyed my time working in various academic and industry labs, I knew my calling was to work directly with people and recruiting in science was a natural fit.  At Sci.Bio I am surrounded by talented colleagues with strong scientific backgrounds who inspire me to exceed daily expectations. I appreciate being part of a successful and intelligent team that works to build close relationships with clients and candidates in order to support various growing companies in this field. I look forward to continue building upon my scientific and industry knowledge, and continue to progress within our team.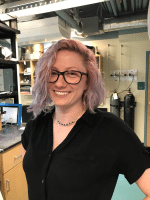 Jessica Brooks
Scientific Recruiting Associate
My name is Jessica Brooks and I will be starting next week as a full-time recruiting associate. I am originally from Georgia, but my dad was in the military, so we bounced around a bit growing up. For my undergraduate degree, I attended Berry College in Rome, GA where we had more deer than people on campus. For my first few years at Berry, I was pre-veterinary major and worked on a beef cattle farm and sheep research facility. However, about halfway through my time at Berry, I changed my major to chemistry and minored in animal science instead.
I attended Auburn University for graduate school and received my Ph.D. in 2016 under Prof. Chris Easley. My dissertation focused on developing microfluidic platforms for monitoring primary, murine pancreatic islets and adipocytes. During this time, I was the president of the Chemistry Graduate Student Association, and one of the platforms I was passionate about involved career development and continuing education programs.
My latest postdoctoral work under Prof. Charles Mace at Tufts University concentrated on developing point-of-care platforms for paper-based diagnostics. Specifically, I created a new form of dried blood spot cards that expands the capabilities of current cards and allows for passive plasma separation. I also co-founded a biotechnology startup business, Vivo Sango, to support the platforms I developed in the Mace Lab.
Fun facts about me: I enjoy sewing and costume design, I once made it to the front page of reddit, and I was previously certified to artificially inseminate cows.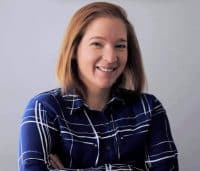 Stacy Meichle
Sourcing Specialist
I've joined Sci.bio with a graduate degree in Bioinformatics, concentrating in Biochemistry and Biostatistics, and with experience in academia, tech and pharmaceutical industries. I'll be bringing my interdisciplinary expertise to Sci.bio, as a results-driven and creative Sourcing Specialist. A factor that drew me to Bioinformatics was the dynamic nature of the field, combined with my love for learning. With that said, I look forward to contributing to Sci.bio as an effective information miner and technical researcher, while acting as a subject matter expert for strategic sourcing. I have a special interest in automation, AI, and data analytics, and I look forward to supporting other members of the team with building their talent pipelines, search skills, and data-driven strategies.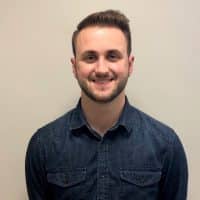 Mike Cordaro
Senior Scientific Recruiting Associate
I am a graduate from the University of New Hampshire, Class of 2016. During my time at UNH, I achieved my Bachelors Degree in Biology. Since my academic career, I have specialized in the staffing and recruitment industry helping to source elite level talent to premier companies and organizations across the US and the Globe. While I have helped source talent to a variety of markets across various sectors, I have also aided Medical Device startups, large health systems, therapeutics, pharmaceuticals, and everything in between. Given my background in Biology, I can help identify pain points that bio-focused clients experience acquiring talent in a more friendly and organic way that few recruiters in the industry can provide. I work a true 24/7/365 schedule so no matter what the need may be, please feel free to connect with me to figure out how I can help.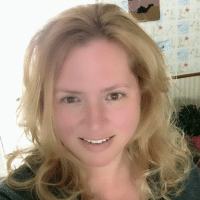 Christina Walsh
Operations & Implementation Expert
I am the Operations & Implementation Expert at Sci.bio, where I design and maintain our website, research and implement new processes, curate our content, and oversee a variety of projects. I'm better known as the "Jill of All Trades."
I have a BS in Information and Library Science and several certifications including the Certified OBM, Hubspot Inbound Marketing, Google Analytics, Hootsuite Academy, and many other online related courses. I help Sci.bio to ensure all systems are operational.
I am family focused and avid traveler from Maine. In my spare time you can find me cooking, walking or surfing the Internet for the next adventure.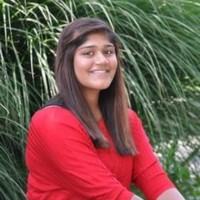 Sahana Nazeer
Scientific Recruiting Partner
After receiving my BS in Neuroscience from Brown University,  I searched for a role that would enable me to directly make positive differences in people's lives while also harnessing my deep passion for science, technical experience, and my enthusiasm to learn.
At Sci.bio, I am positioned to achieve and exceed these expectations daily. I work with talented and hardworking colleagues whose firm commitment to excellence, rooted in scientific insight and experiential intuition, provide an unparalleled mentorship. I utilize my technical knowledge and research experience to support recruiting partners, clients, and candidates with their endeavors.
As I continue to add on to my responsibilities, I aim to become a recruiting partner so that I may make even more signification contributions to both Sci.bio and the clients and candidates whom I serve.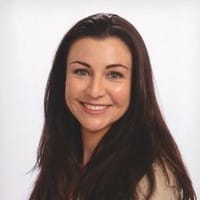 Carina Clingman
Scientific Recruiting Partner
After completing my Ph.D. in biochemistry I saw an urgent need for recruiters with a strong scientific background. Although I loved lab research, my real passions were discussing science with my colleagues and solving problems. Recruiting allows me to do both, which is why I formed a niche scientific recruiting firm that specialized in identifying and thoroughly vetting scientific candidates through scholarly conversations and literature review. Over the years, my firm grew to include PhD-level vetting experts in various specialized scientific areas. I joined forces with Eric to form Sci.Bio Recruiting to provide these robust scientific sourcing and vetting services to a wider array of clients. My personal areas of expertise include biochemistry, molecular biology, computational biology, and pharmacology. I work with wonderful consulting scientists in many other areas, including oncology, cardiovascular, ophthalmology, molecular dynamics, neurobiology, and biomedical engineering. I leverage my vast scientific network to continually identify great candidates for client companies, as well as new consultants for our scientific vetting model. 
Ready to learn more about finding the right candidates for your job needs?
Sci.bio Recruiting is Boston based  and specializes in recruitment for Biotechnology, Pharmaceuticals, & Life Sciences companies nationwide
Phone: 1-617-500-6690
222 Weymouth St Suite 2
Rockland, MA 02370